Posted by Carpe Diem Beds on 10th Feb 2022
This spring, Carpe Diem Beds has collaborated with the multi-talented British interior blogger and DYI enthusiast, Melanie Lissack, on the re-design of her bedroom.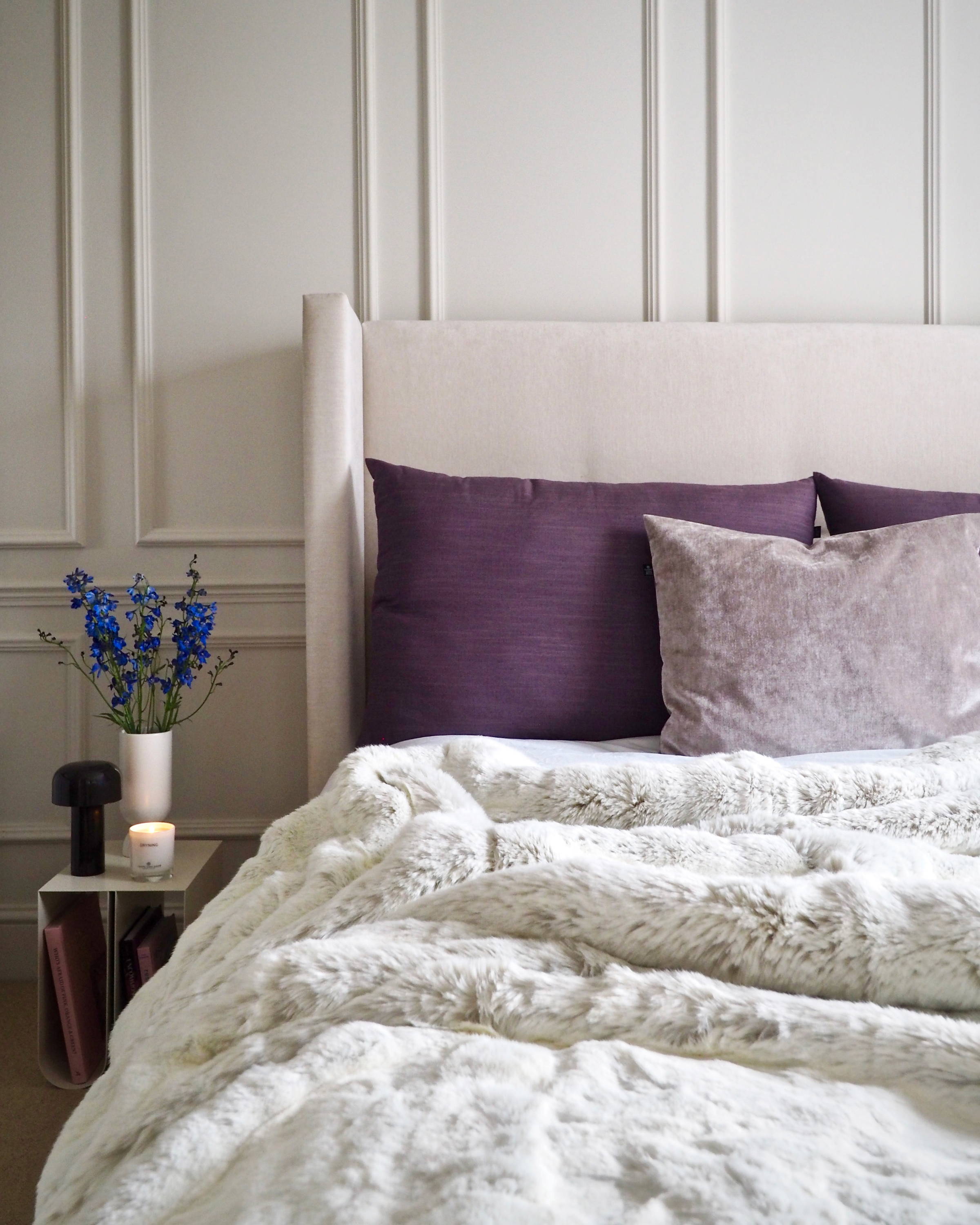 Melanie offers her Instagram followers and blog readers a plethora of inspiring interior design posts, floral decorating tips and DIY tutorials so make sure to tune in for her latest updates and posts.
Together with Carpe Diem Beds, Melanie went through our bespoke bed customization process and on her blog she explains more on how she got to decide on our continental bed, Kornö.
"We selected the Kornö bed (180 cm x 200 cm) as I preferred the lower bed height level. Equipped with a J-Pocket spring system, the Kornö consists of two layers of steel pocket springs atop a Visco Elastic Bottom Layer (designed in collaboration with the Spinal Unit at Sahlgrenska University Hospital in Gothenburg to reduce the pressure on the body and stimulates blood circulation). We also added a washable mattress topper due to often being invaded in the early hours by our child and dog who tend to spill drinks and leave muddy paws.
From start to finish, Carpe Diem Beds offer a truly bespoke experience that enables the customer to create a bed that benefits them. Select your bed base (four continental and two adjustable options are available), your headboard, the legs (from a whopping 17 options) and your upholstery. As someone who is very particular about interior details, this greatly appealed to me: our bedroom is already decorated and I wanted our new bed to perfectly fit into the existing design scheme. My husband, on the other hand, only cares about function over fashion and was delighted to discover that he could choose his own level of firmness on his side of the bed. As a musician, he spent years sleeping on a tour bus that had ruined his back and he now requires a firm surface to sleep on (there have been constant squabbles in the past when choosing a mattress as I preferred a much softer bed). Carpe Diem Beds allow your bed to be 'split' down the middle (there is no gap or divide - the mattress is one whole piece but is 'secretly' separated): I have a 'medium' level of firmness on my side, while he chose 'firm'."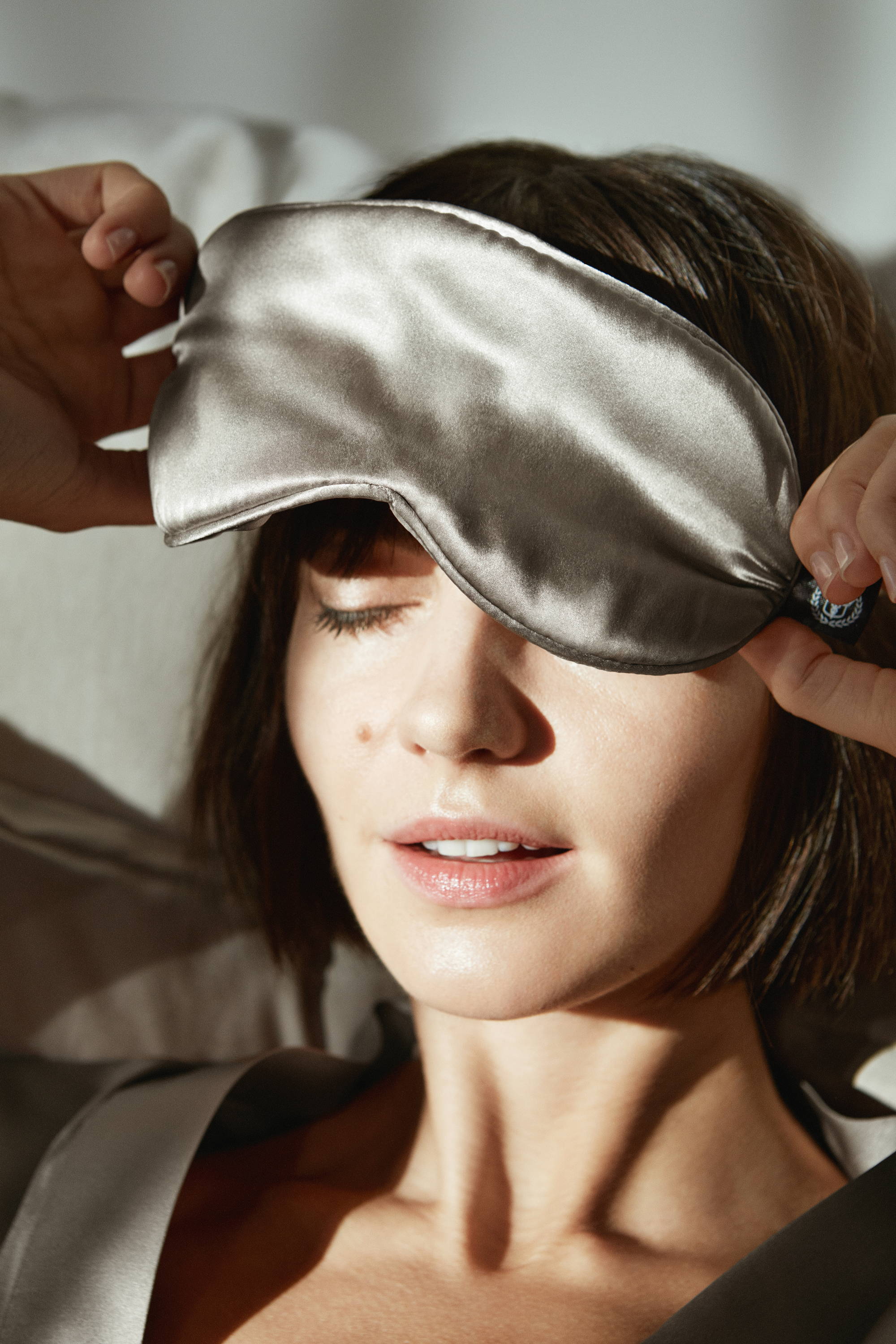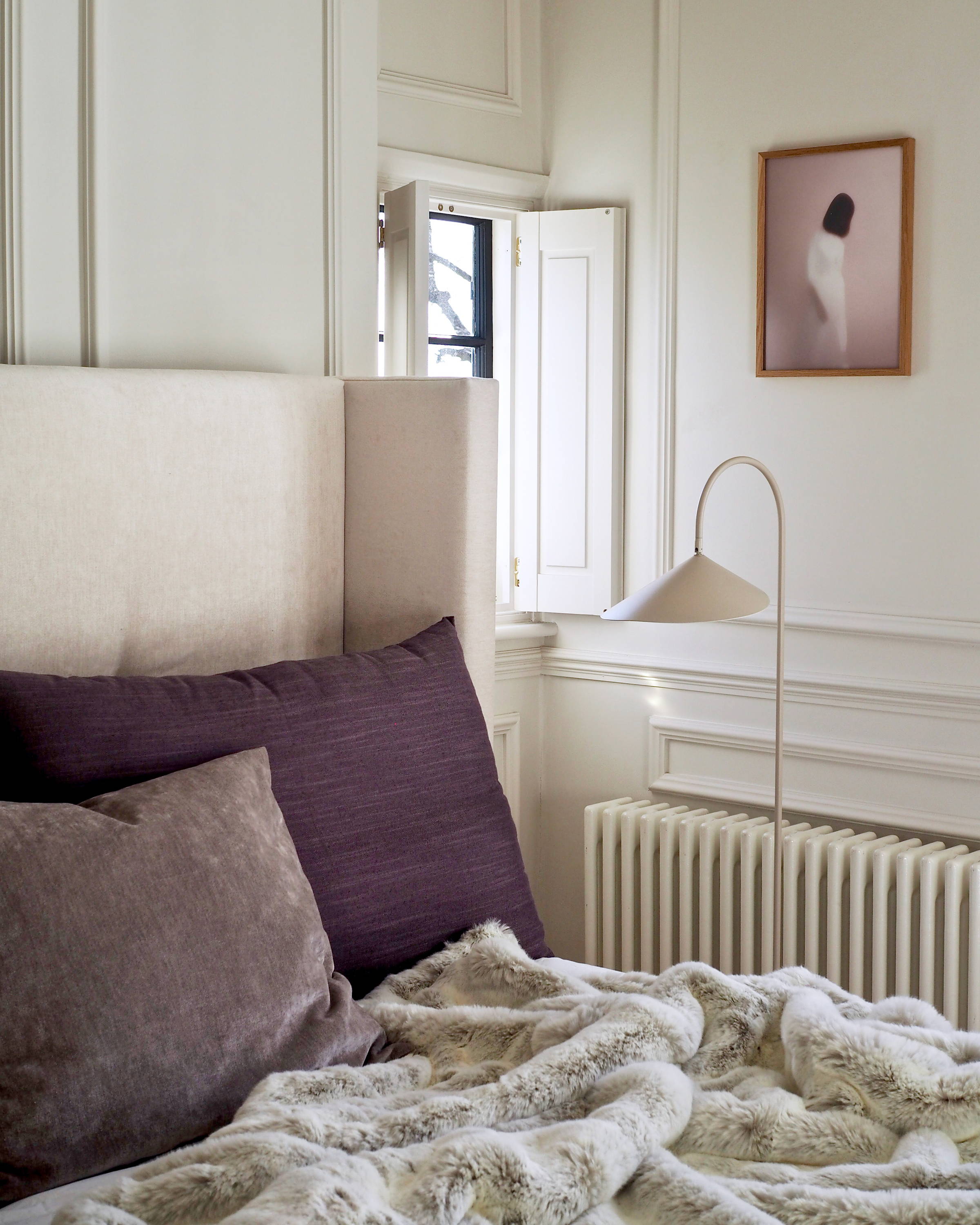 Choosing a brand new headboard
When it came to decided on what headboard to get for her bedroom, Melanie fell in love with our Low Tornö headboard which has become a very popular headboard for when you want to give our bedroom a lot of design impact, but the headboard cannot take up too much space.
"I was obsessed with the Tornö headboard (a giant 180cm high padded board that wrapped around the tip of the bed), but it was just too large for our room. I was therefore delighted to learn that Carpe Diem Beds had just released the Low Tornö: a shorter 145cm version that still created a huge impact"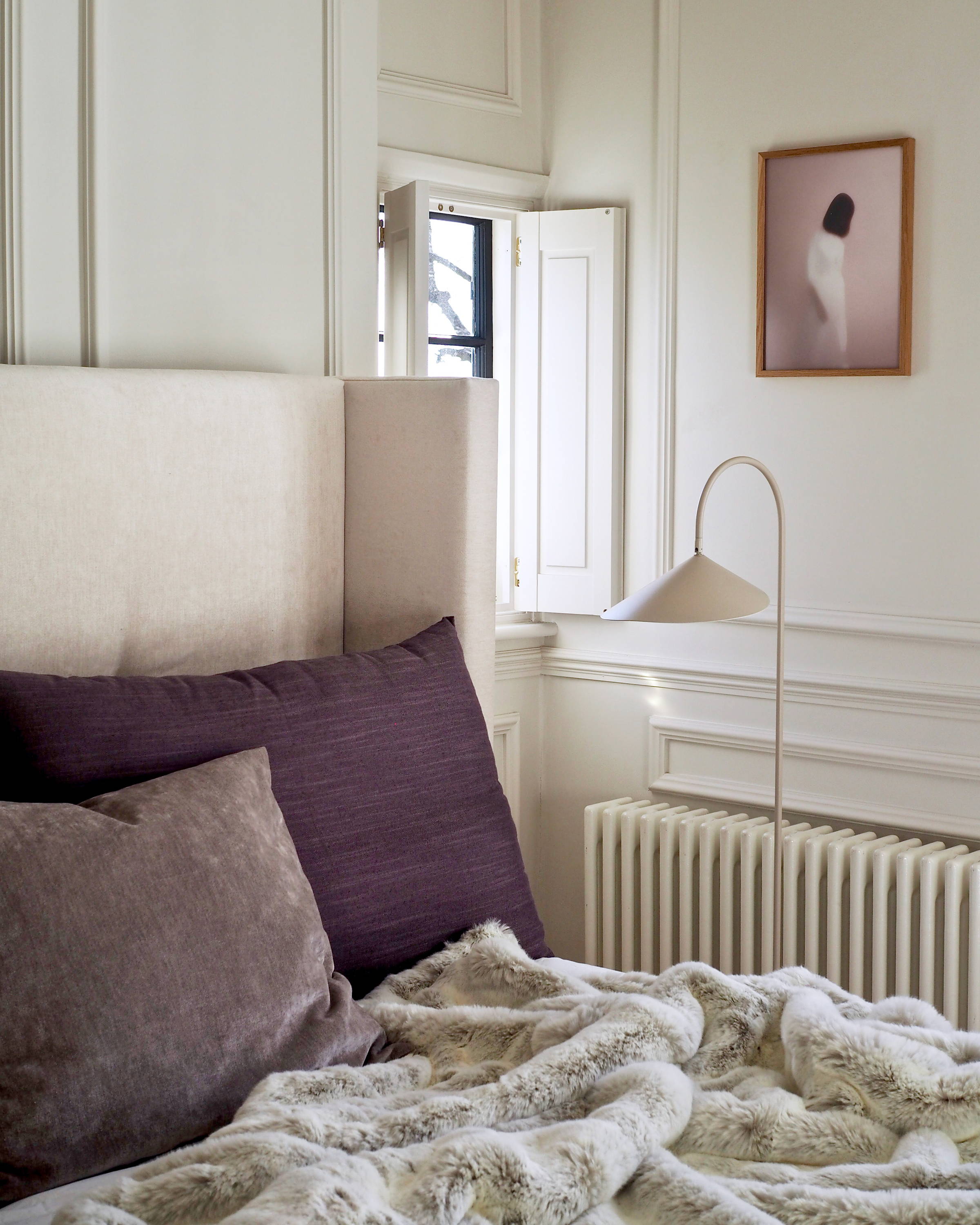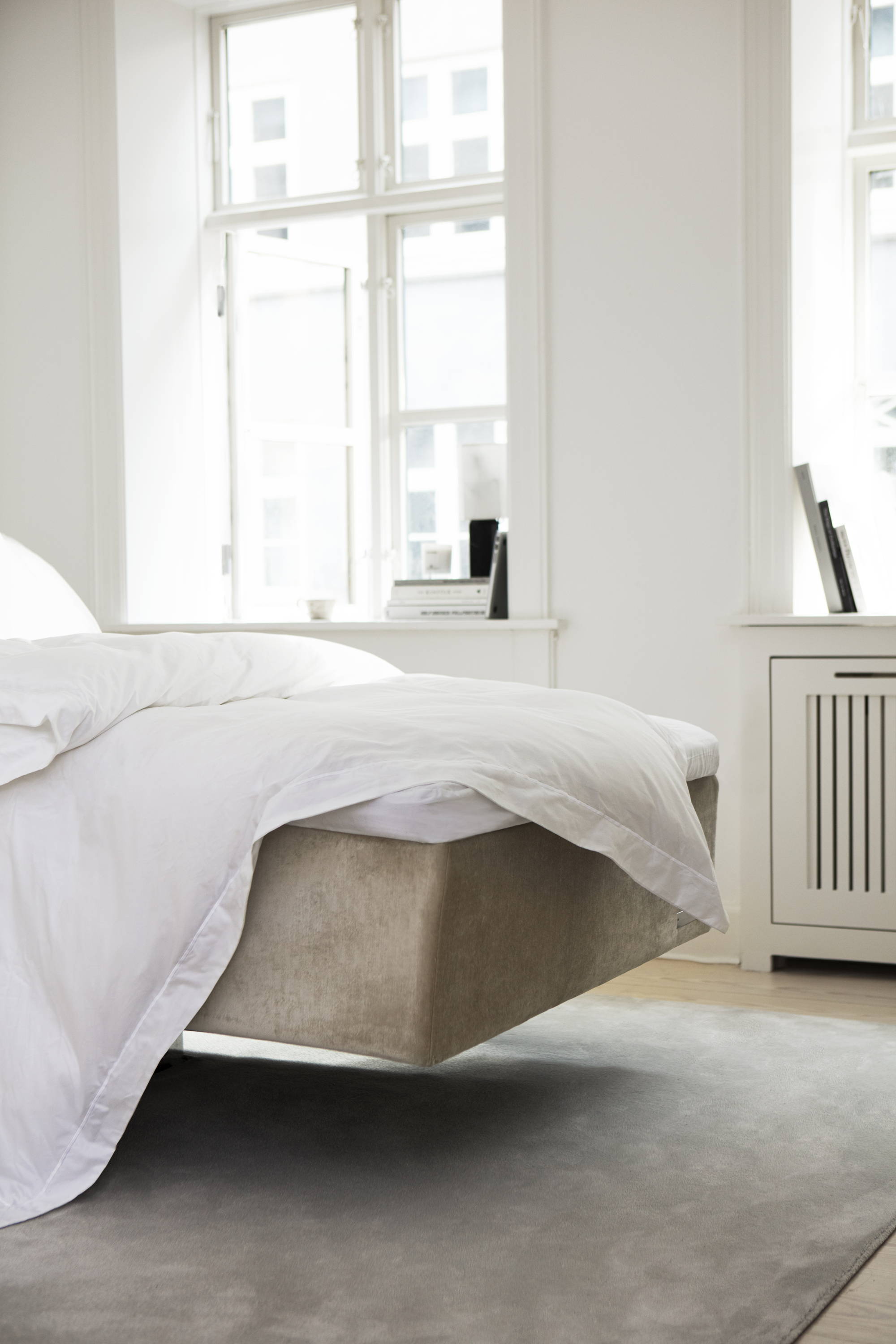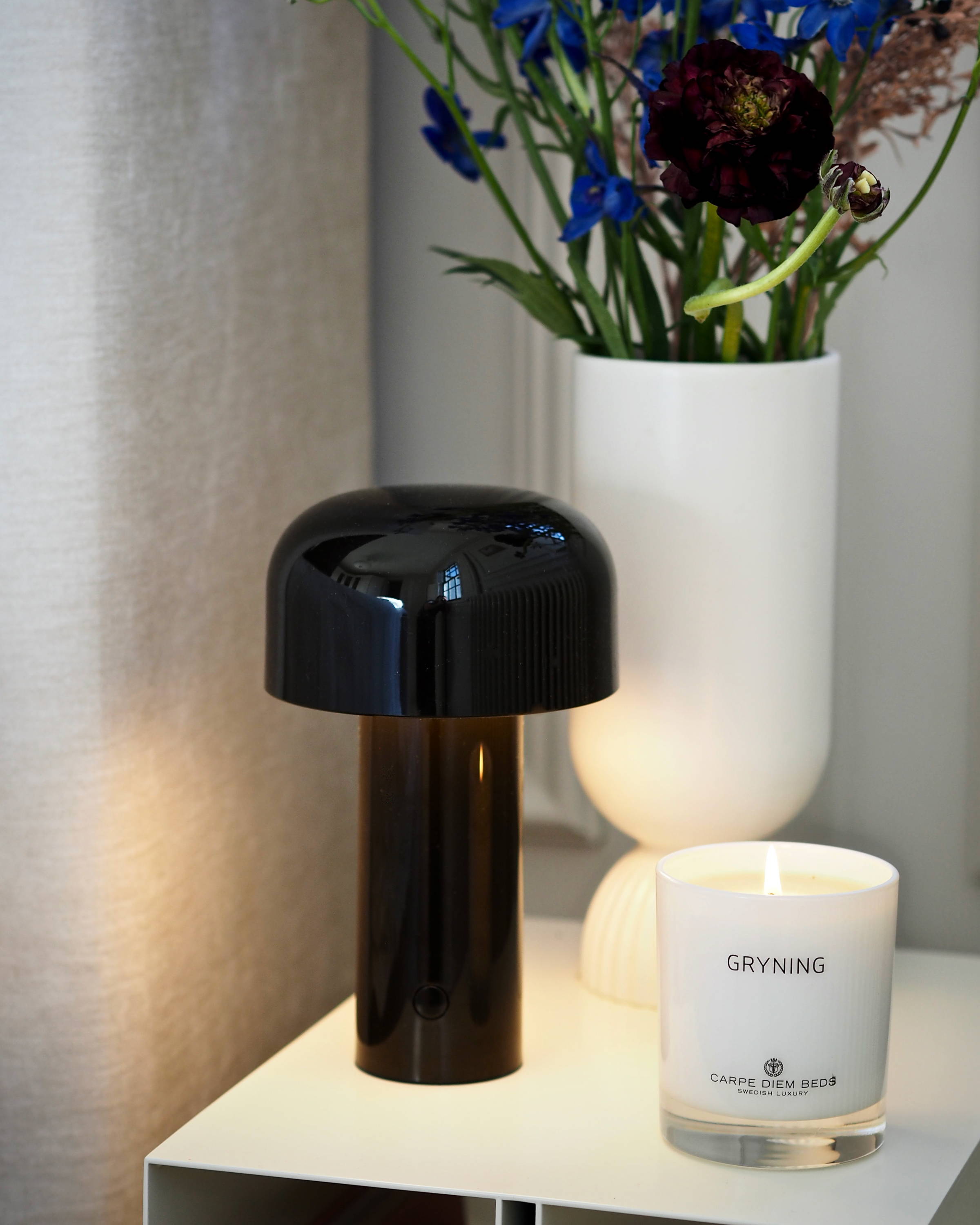 The sleep experience
After sleeping in their Kornö for two months, Melanie gives this review on how it makes her feel after waking up in her Carpe Diem Beds' bed, and how her husband is now also a big fan of their new bed:
"As I previously mentioned, we've now been sleeping in our Kornö for two months. Carpe Diem Beds advises that it can take up to three months for your body to adjust to the bed as it is so different to anything else available in the industry, but I felt the benefits instantly. Getting into the bed for the first time, my body responded and I felt comfort instantly - I felt supported and I quickly unwound from the day. My back and my legs felt aligned and level, and I now sleep a lot deeper than I did before. My husband feels the same - as someone who is quite critical, he couldn't be happier with our new Kornö. He feels less tension in his shoulders and has been able to reduce the amount of daily stretching exercises he needs to carry out due to muscle injury."