Posted by Carpe Diem Beds on 10th Nov 2021
Elderflower, mint, lemon, and bubbly tea with a taste of lemongrass and mint - our luxurious Stay in bed morning cocktail is irresistibly fresh.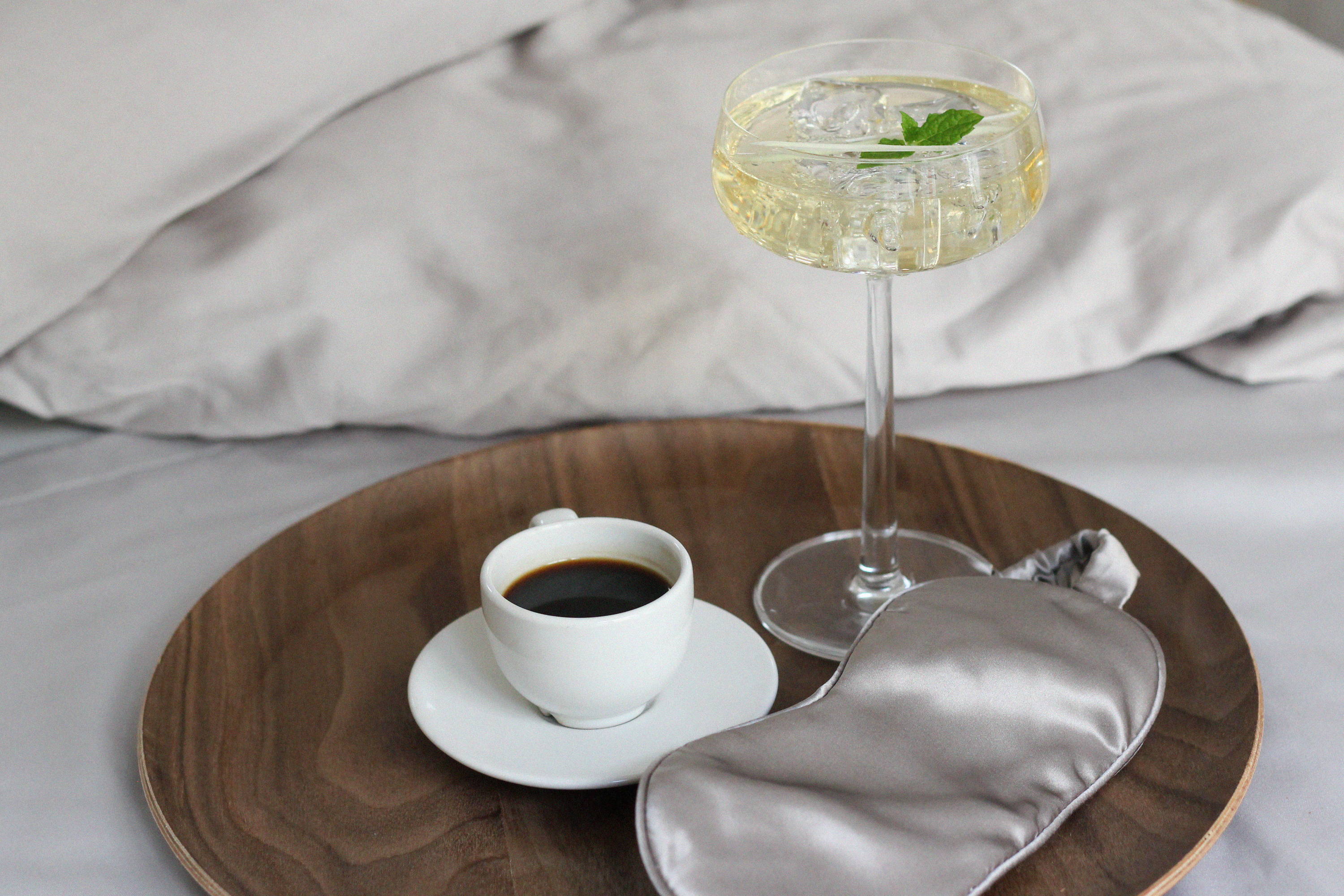 Is there a better feeling than waking up in your bed, well-rested and with a whole day ahead of you to do whatever you please?
When you don't have any musts or to-dos, and can finally enjoy a quiet moment.
Stretch out among fluffy duvets and smooth sheets, wrap a soft silk robe around your body and try our bubbly morning drink.
Start the morning with a fresh drink
We have developed an exclusive cocktail recipe together with the alcohol-free drink brand Lazy Estate for luxuriously slow mornings. The cocktail is best-enjoyed in bed, preferably accompanied by the scent of our Gryning candle. Fluff the pillows, sit back, and enjoy a moment of relaxing free time.
Our Stay in Bed cocktail is of sweet and tart flavours that give your senses a soft energy boost.
The drink contains elderflowers to pay tribute to Carpe Diem Bed's Swedish origins, mint for its health-promoting properties, lemon to add freshness and bubbling Sparkling Tea Lemongrass & Mint for a luxurious touch.
Lazy Estates Sparkling Tea Lemongrass & Mint has a base made of tea from Darjeeling in India. The bubbly drink is flavoured with hand-picked, Indian lemongrass, which has been distilled into lemongrass oil, and a hint of mint.
The drink is delicious with both elderflower liqueur as with elderflower syrup – for both a boozier and alcohol-free alternative. Shake it together, pour it into a beautiful glass and enjoy your luxurious morning routine. Feel free to Stay in Bed as long as you like.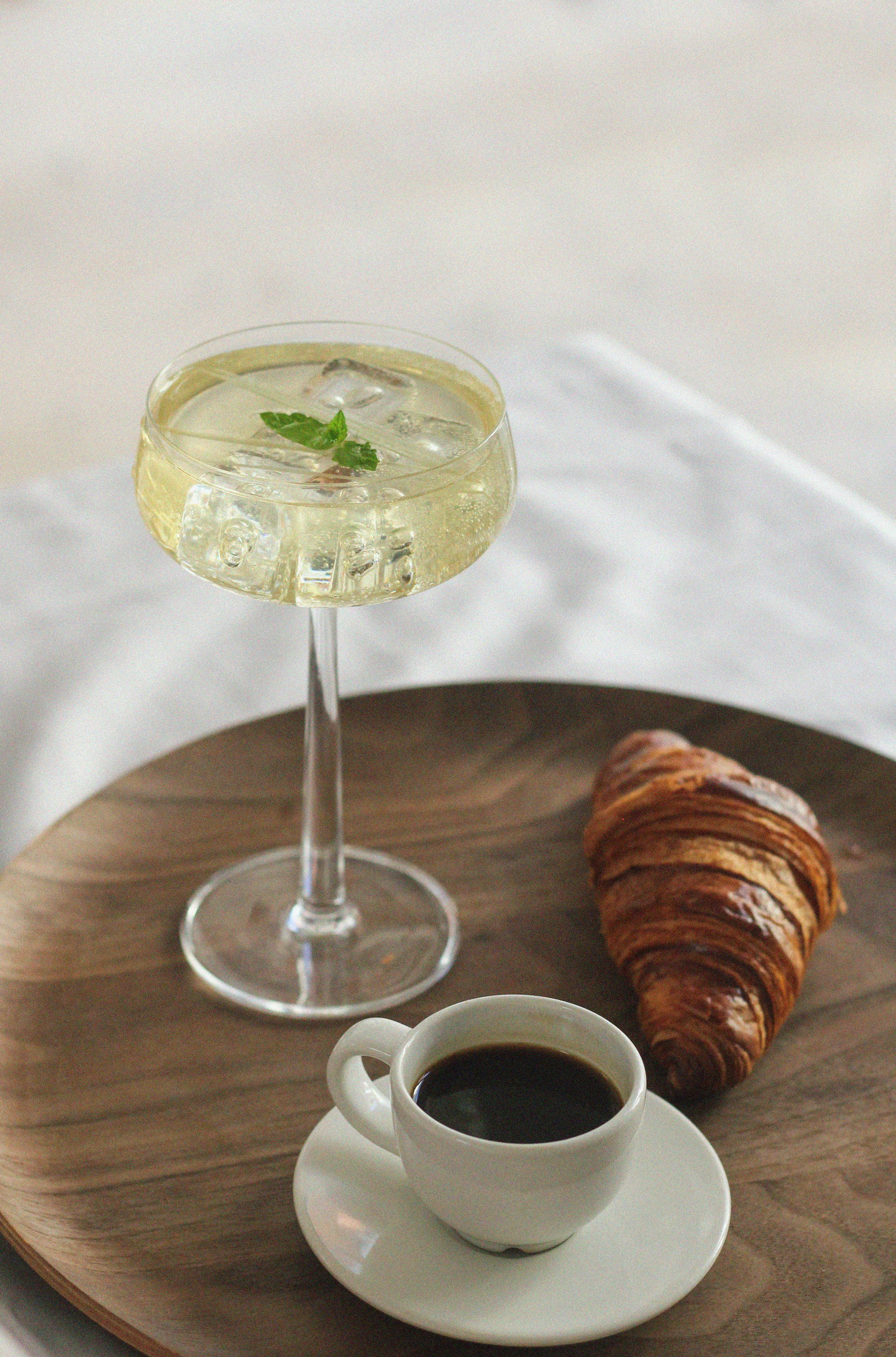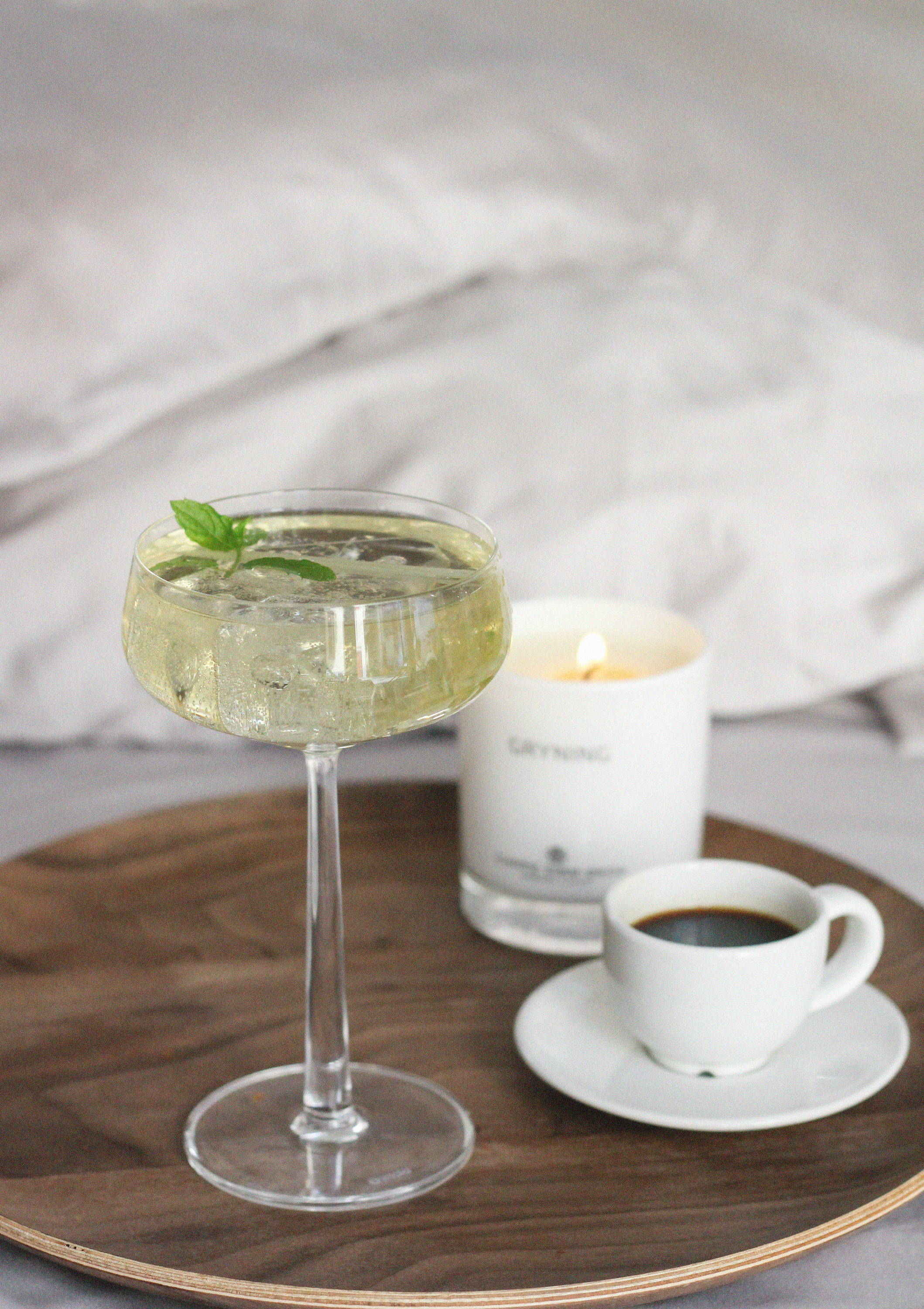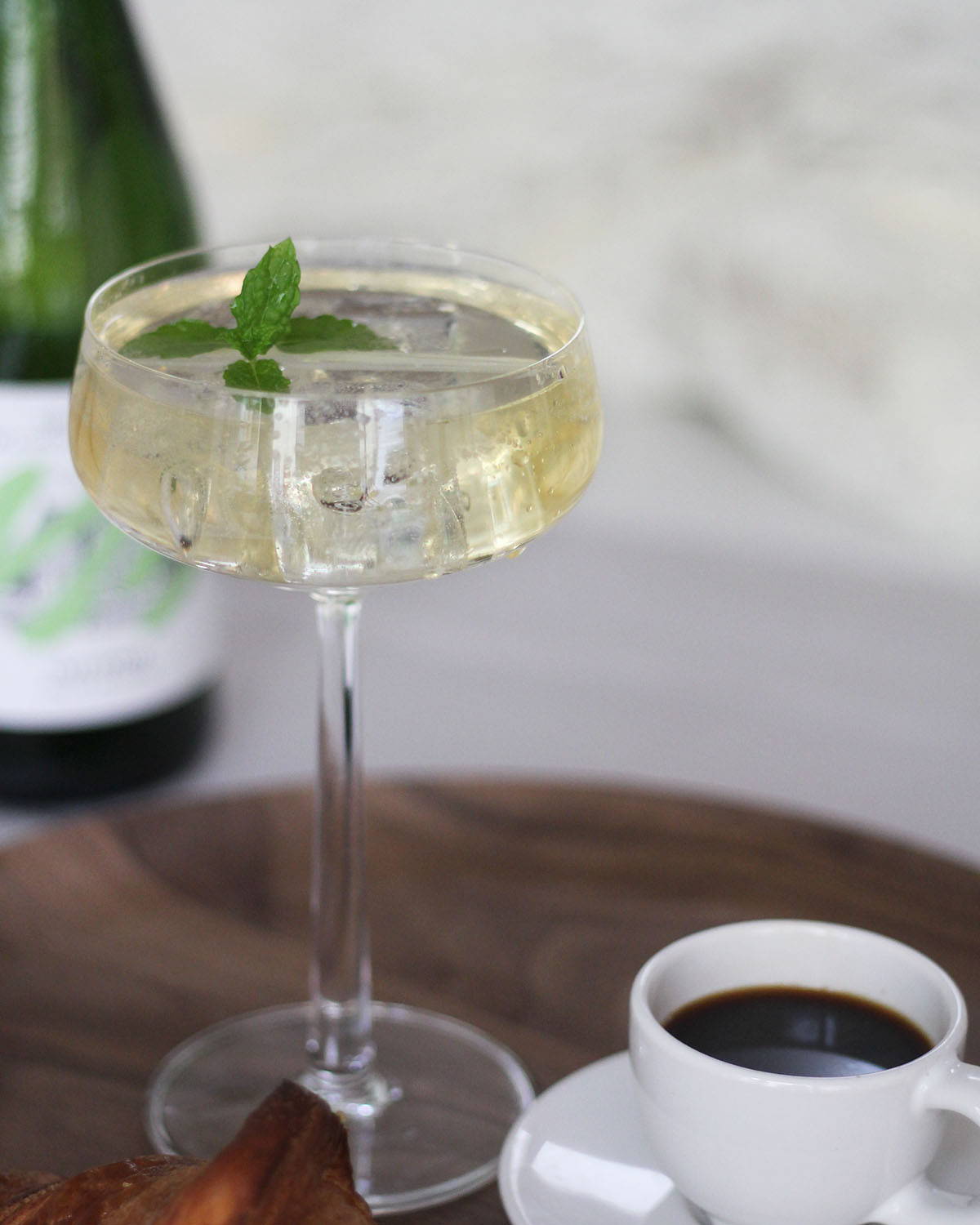 Stay in bed cocktail

Ingredients:

20 ml eldeflower liqueur or elderflower syrup
4 mint leaves
20 ml lemon juice
1tsp caster sugar
Lazy Estate Sparkling Tea Lemongrass & Mint to taste'
To make the cocktail:
Pour the elderflower liqueur or syrup into a shaker together with lemon juice and sugar.
Shake until the ingredients are mixed.
Fill a glass with ice and then pour the contents of the shaker over the ice.
Top the glass with Lazy Estate Sparkling Tea Lemongrass & Mint.
Garnish the cocktail with the mint leaves. Enjoy!